Profile

#645161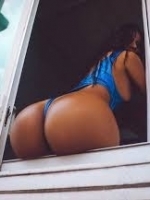 1
Nasty to freaky
Time to cum with me. . . . . I'm that chocolate you was warned about, the chocolate you dream about you fantasize about, that creamy chocolate pussy you can't get enough of .
GenderFemale

OrientationStraight

LocationGA, US

EthnicityAfrican American

BodyCurvy

Eye ColorBrown

Hair ColorBrown

BustDD Cup Size
Spoken Languages: English

I am interested in: Anything goes, Bad sexual habits, Big Cocks, Fetish info and support

My Roles: Babysitter, Girl Next Door, Kinky, Maid, Nurse

My Secrets: Body Worship, Feet/Foot Fetish
My Scorecard
Average Call Rating:
3.00
out of 5
Answered Calls:
100%
Answered Messages:
100%
Favorited By:
5
Members
Personality Score:
6.00
out of 10
Most Common Call Reasons:
A call with me is frequently described as:
No Data to Show at this time
Callers often describe me as:
No Data to Show at this time
My most mentioned special talent is:
No Data to Show at this time
My Recent Reviews
I don't have any reviews yet.
My Recent Posts
There are many ways to make a person cum, but the best way to make a person cum eat that pussy first or suck that dick slow
My Availability Schedule
I don't have a set schedule.