Profile

#2007055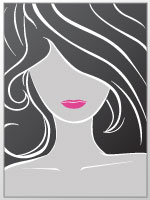 2
Sweet but Naughty
Hello guys. I am mixed with black and white, long black wavy hair, hazel eyes, nice full lips, a very nice athletic body, I will let you know more about that soon.
GenderFemale

OrientationStraight

LocationCA, US

EthnicityAfrican American

BodyAthletic

Eye ColorHazel

Hair ColorBlack

BustD Cup Size
Spoken Languages: English

I am interested in: 1-on-1 chat, Mistress, Oral Sex, Sex Toys

My Roles: Executive, Girl Next Door, Romantic, Slut

My Secrets: Heels/Shoes, Spanking, Squirting
My Scorecard
Average Call Rating:
5.00
out of 5
Answered Calls:
77%
Answered Messages:
100%
Favorited By:
15
Members
Personality Score:
9.00
out of 10
Most Common Call Reasons:
A call with me is frequently described as:
Callers often describe me as:
My most mentioned special talent is:
My Recent Reviews
I don't have any reviews yet.
My Recent Posts
I don't have any posts yet.
My Availability Schedule
I don't have a set schedule.
My Store
I am not currently selling any digital products.