Profile

#353387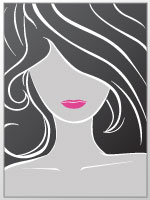 13
SERVICING YOUR VOIDED NEEDS!!!!!
Looking to speak with open-minded men who either have the desire to have a casual conversation or who are looking for intimate conversation. I am a great listener, excellent role player and I would love to get to you know you further so lets relax and enjoy each other's company.

****PLEASE DO NOT CONTACT ME IF YOU'RE NOT WILLING TO ENGAGE IN CONVERSATION. CONVERSATION SHOULD BE A HEALTHY DIALOGUE BETWEEN TWO MUTUAL PARTIES*****
My Scorecard
Average Call Rating:
5.00
out of 5
Answered Calls:
90%
Answered Messages:
100%
Favorited By:
26
Members
Personality Score:
10.00
out of 10
Most Common Call Reasons:
Someone to talk to & Fantasy/Role Play
A call with me is frequently described as:
Callers often describe me as:
My most mentioned special talent is:
No Data to Show at this time
My Recent Reviews
brokenmech4

great voice

Had a wonderful time. Great voice and I was able to submit to your every need. I love making Daddy cum so hard. TTYS. I love you

Brave95

Always very nice person easy to talk too. Very nice and a great personality

Ty sweetie for the awesome review. I had such an amazing time. You are so easy to talk to and of course great personality.

Brave95

She is fun to talk too. Great personality. Nice person. Very friendly

Baby I had a wonderful time. TY for allowing me to get to know you. I look fwd to our next venture. :)

doug79

Fantastic call, thanks!

TY baby for the review. I miss hearing from you. I hope you are well.
My Recent Posts
I don't have any posts yet.
My Availability Schedule
I don't have a set schedule.
My Store
I am not currently selling any digital products.