Profile

#353387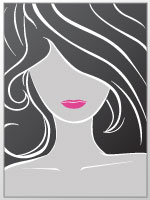 9
BAD GIRL FOR DADDY!!!!
I love being a dirty girl for Daddy. One minute I can be shy and the next minute I can be a bad girl. But of course no one knows my dark side. So I am seeking an older man who is open minded and can completely allow me to be comfortable. If you are imaginative & creative, that's a plus.
GenderFemale

OrientationStraight

LocationPA, US

EthnicityOther

BodyAthletic

Eye ColorHazel

Hair ColorBlonde Highlights

BustC Cup Size
Spoken Languages: English

I am interested in: 1-on-1 chat, Casual Encounters, Fantasies, Older Men, Rough Sex

My Roles: College Girl, Kinky, School girl, Slut, Submissive

My Secrets: Feet/Foot Fetish, Gagging, Spanking, Submissive
My Scorecard
Average Call Rating:
5.00
out of 5
Answered Calls:
90%
Answered Messages:
100%
Favorited By:
19
Members
Personality Score:
10.00
out of 10
Most Common Call Reasons:
Someone to talk to & Fantasy/Role Play
A call with me is frequently described as:
No Data to Show at this time
Callers often describe me as:
No Data to Show at this time
My most mentioned special talent is:
No Data to Show at this time
My Recent Reviews
doug79

Fantastic call, thanks!

chris1969

Excellent conversation...

smitty

super hot! could have talked all night.

Derain

Mariah gave Daddy the blow job he needed
My Recent Posts
I don't have any posts yet.
My Availability Schedule
I don't have a set schedule.
My Store
I am not currently selling any digital products.