Profile

#991453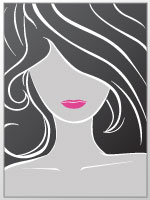 119
YOUR SUBMISSIVE SLAVE!!!!!
I'm seeking to share personal experiences with confident dominant men who are mature, and open-minded. I tend to have naughty desires and unwanted thoughts so its only appropriate to share those thoughts with men who allow me to be completely free and comfortable. I also enjoy fantasy and role play. However; connection and chemistry is key. If you have a deep masculine voice, that's a plus. :)

*****PLEASE DO NOT CONTACT ME BREATHING. I DO NOT PARTICIPATE IN BREATH PLAY. YOU MUST ENGAGE IN CONVERSATION!!!!! FOR ALL OTHER RESTRICTIONS, PLEASE MESSAGE BEFORE PRIOR TO CALLING!!!!!******
My Scorecard
Average Call Rating:
4.99
out of 5
Answered Calls:
95%
Answered Messages:
100%
Favorited By:
86
Members
Personality Score:
9.87
out of 10
My Recent Reviews
freddie780

Incredible!! Smart and sexy...a great combination. Fun and engaging and so so naughty. A good submissive who let me have my way with her. She's on the short list, and we'll be speaking again soon.

Mercury4444

She really gets into it.

TY for a great call. It was great hearing your voice. I enjoyed every min of our role play. I love submitting to you. ummmm

JackMansfield

Very sensual!

Umm baby I enjoyed our sensual call. TY for taking care of me. You have such a way with words and always knowing to pls me.

Mercury4444

Besides a sexy voice, a great personality. Really knew how to get into it.

TY for the kind words. I had a great time getting to know you. You really bring out my dark side. I hope to chat again.
My Recent Posts
I don't have any posts yet.
My Availability Schedule
I don't have a set schedule.
My Store
I am not currently selling any digital products.