Profile

#991453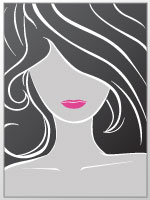 98
NEEDING DADDY!!!!!
Looking to be Daddy's special girl who enjoys pleasure and discipline. Seeking a man who can provide a healthy balance of pleasure and pain. I love when our emotions are on the high then we cuddle afterwards so let me cuddle with you Daddy.
My Scorecard
Average Call Rating:
5.00
out of 5
Answered Calls:
96%
Answered Messages:
100%
Favorited By:
74
Members
Personality Score:
9.89
out of 10
My Recent Reviews
JackMansfield

Great role play. She really loves her "work".

TY baby for a great time. I enjoyed every part of our RP. You always bring out the naughty side in me. Love u Daddy

stretch

She is the best! Amazing!

Hands down, you are such an excellent role player. You are tapping into my deepest desires Daddy. TY & Love you.

Joeyban

Absolutely wonderful experience. Enjoyed a 10 minute conversation on what we both enjoy, discussed the specifics of the RP then really enjoyed a slow detailed erotic call leading to a large release. She is a fantastic partner & I will certainly call again: recommend that you call too.

TY for a wonderful time. You are a man of mystery and you made me feel so special. I would love to experience this encounter agn

JackMansfield

Amber really loves her "work".

TY Daddy for a great review & yes I love my work and I enjoy tty Daddy. I love being a whore for Daddy. Ummmm. :)
My Recent Posts
I don't have any posts yet.
My Availability Schedule
I don't have a set schedule.
My Store
I am not currently selling any digital products.