Profile

#991453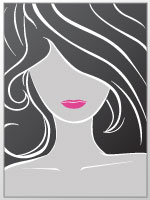 85
GOOD GIRL FOR DADDY!!!!!
I enjoy being submissive for older dominant men. I am seeking someone who can challenge me mentally causing me to lose control in every way. I am also looking for an open minded man who is capable of dominating the conversation causing me to tap into my inner desires. Promise me that our naughty secrets stays between us. :)
GenderFemale

OrientationStraight

LocationPA, US

EthnicityMulti-ethnic

BodyCurvy

Eye ColorHazel

Hair ColorBrown

BustC Cup Size
Spoken Languages: English

I am interested in: BDSM, Fantasies, Masturbation Instruction, Older Men, Rough Sex

My Roles: Girl Next Door, Kinky, School girl, Submissive, Virgin

My Secrets: Breast Play, Gagging, Spanking, Stockings/Hosiery, Submissive
My Scorecard
Average Call Rating:
4.96
out of 5
Answered Calls:
97%
Answered Messages:
99%
Favorited By:
54
Members
Personality Score:
9.91
out of 10
My Recent Reviews
mercury444

Don't know how she can be so sweet and dirty at the same same.

Daddy never disappoints. Each moment spent with you is so worth it. Cannot wait until we play again. TY baby for the stars.

JackMansfield

She's naughty and nice at the same time. Always a pleasure.

TY baby for a wonderful time. I love being dirty for you. Our convos are always so intense. Ummm I look fwd to our next role ply

mtmik432130

Wow super naughty and very sexy!!

TY baby for a wonderful surprise. I always have a great time with you. I cannot wait to hear from you again. Daddy's favorite!!!

brewcrew4444

She is the best.

TY baby for a great conversation. This was a lovely surprise hearing from you. Its always a pleasure. TY 4 thinking of me.
My Recent Posts
I don't have any posts yet.
My Availability Schedule
I don't have a set schedule.
My Store
I am not currently selling any digital products.