Profile

#241252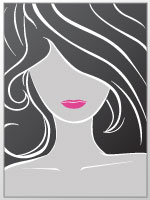 3
Call and meet your new best friend
You need to talk; I'm here to listen. I'm an intelligent, laid-back, straightforward girl with an open mind and an empathetic heart. However, please note: I will be 100% Real with you. If you ask for my honest opinion, I will give it to you regardless of whether I think you'll like it or not. Whether you're looking for advice, a shoulder to cry on, or just a casual conversation to pass the time, I'll talk about any topic under the sun. I'm also well-versed in various fetishes should you feel the need to broach topics of a more sexual nature - just please be aware that I'm here for conversation purposes, not to get you off. I look forward to hearing from you.
My Scorecard
Average Call Rating:
4.67
out of 5
Answered Calls:
100%
Answered Messages:
100%
Favorited By:
8
Members
Personality Score:
8.67
out of 10
Most Common Call Reasons:
No Data to Show at this time
A call with me is frequently described as:
Callers often describe me as:
My most mentioned special talent is:
No Data to Show at this time
My Recent Reviews
I don't have any reviews yet.
My Recent Posts
New girl here, Available and ready to chat! Any takers? :P
My Availability Schedule
I don't have a set schedule.
My Store
I am not currently selling any digital products.