Profile

#1855828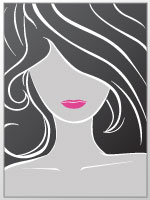 3
Hot and ready for action
Taboo driven. Love cum, oral sex and anal play.
GenderFemale

OrientationBisexual

LocationUnknown

EthnicityCaucasian

BodyAthletic

Eye ColorBlue

Hair ColorBlonde

BustC Cup Size
I am interested in: Lesbian Sex, Masturbation, Orgy, Pornography fixations, Public Sex

My Roles: Housewife, Neighbor, Porn Star, Romantic, Submissive

My Secrets: Bi-curious, Dildo Play, Food, Spanking, Tickling
My Scorecard
Average Call Rating:
5.00
out of 5
Answered Calls:
88%
Answered Messages:
100%
Favorited By:
6
Members
Personality Score:
10.00
out of 10
Most Common Call Reasons:
A call with me is frequently described as:
No Data to Show at this time
Callers often describe me as:
No Data to Show at this time
My most mentioned special talent is:
No Data to Show at this time
My Recent Reviews
assmannn

Awesome call Baby, thank you. You have a super sexy voice and imagination.

bigdaddymax

Awsome role playr
My Recent Posts
I don't have any posts yet.
My Availability Schedule
I don't have a set schedule.
My Store
I am not currently selling any digital products.