Profile

#826951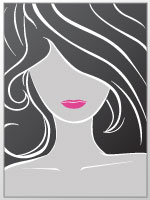 40
ANYTHING GOES, AGE PLAY, TABOO, FORBIDDEN FANTASIES, ETC.
NO LIMITS WITH ME. THAT PRETTY MUCH SAYS IT ALL. BE AS NASTY AS YOU WANT. NO JUDGMENTS HERE. WE ALL HAVE OUR TURN ONS AND I AM HERE TO PLEASE YOU. YOU CAN TAKE YOUR TIME WITH ME AS LONG OR AS LITTLE AS YOU NEED. I AM HERE FOR YOU. EXPLORE YOUR FORBIDDEN FANTASIES AT LAST!
GenderFemale

OrientationStraight

LocationUnknown

EthnicityCaucasian

BodyCurvy

Eye ColorBlue

Hair ColorBrown

BustDD Cup Size
Spoken Languages: English

I am interested in: All Topics, Anything goes, Older Men, Someone much older or younger, Sugar Daddy

My Roles: Housewife, School girl, Slut, Submissive, Virgin

My Secrets: Breath Play, Gagging, Submissive
My Scorecard
Average Call Rating:
4.50
out of 5
Answered Calls:
66%
Answered Messages:
36%
Favorited By:
50
Members
Personality Score:
8.50
out of 10
My Recent Reviews
WallyGator

She lied, she talked to me before on the subject I wanted, I know this because it was recorded by the system. But tonight she hung up on me. She's psycho, can't do Mommy phone when she did it before.

Bigchiefsmo

What a genuinely nice girl. Such a pleasure to talk to

bigal60504

The best fantasy girl on TTM with an angelic voice.
My Recent Posts
I don't have any posts yet.
My Availability Schedule
I don't have a set schedule.
My Store
I am not currently selling any digital products.