Profile

#1411667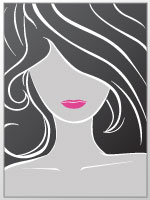 11
Hot Sexy athletic boom shell
I am 5'6, 135lbs, black long wavy hair, hazel eyes, nice full lips, mixed black and white, athletic body.
GenderFemale

OrientationStraight

LocationCA, US

EthnicityMulti-ethnic

BodyAthletic

Eye ColorHazel

Hair ColorBlack

BustD Cup Size
Spoken Languages: English

I am interested in: 1-on-1 chat, Interracial Sex, Masturbation Instruction, Sex Toys, Strap-on

My Roles: Executive, Girl Next Door, Housewife, Romantic, Slut

My Secrets: Dildo Play, Extreme Penetration, Heels/Shoes, Humiliation, Spanking
My Scorecard
Average Call Rating:
4.45
out of 5
Answered Calls:
74%
Answered Messages:
100%
Favorited By:
14
Members
Personality Score:
8.36
out of 10
My Recent Reviews
JIZZONU650

she is sooo fucking amazing, if you dont call her you are fucking missing out. mmmmmm

Rick199794

Great food and enviorment and didnt wait to long to seated

WantedADiffName

She was absolutely perfect. I'm quite shy and prefer to be mostly quiet and receive instructions. She did it perfectly, knew when to deny and when to let me blow my load. Nice voice and accommodating!
My Recent Posts
I don't have any posts yet.
My Availability Schedule
I don't have a set schedule.
My Store
I am not currently selling any digital products.