Profile

#924346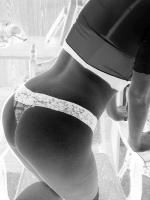 122
Cute Co-ed Craves Cock! First 5 minutes only $1. 99!
Hey guys, my name is Lilly and I am a 19 year old college freshman & I want to be your dirty little slut! I want to do all those dirty things with you that you have been thinking about in that kinky head of yours. Any kink you have I can handle it, I may be young but I promise you I know how to please a man. I love being on my knees being your dirty little whore, doing exactly as I am told. So don't be shy, pick up the phone and call me!
GenderFemale

OrientationStraight

LocationUnknown

EthnicityCaucasian

BodyPetite

Eye ColorBrown

Hair ColorBrown

BustC Cup Size
Spoken Languages: English

I am interested in: 1-on-1 chat, Fantasies, Rough Sex, Sex Toys, Web Cams

My Roles: Babysitter, College Girl, Girl Next Door, Party Girl, Submissive

My Secrets: Facials/Bukkake, Feet/Foot Fetish, Smoking, Stockings/Hosiery, Submissive
My Scorecard
Average Call Rating:
4.93
out of 5
Answered Calls:
66%
Answered Messages:
78%
Favorited By:
159
Members
Personality Score:
9.84
out of 10
My Recent Reviews
destraga4

Absolutely unbelievable. Lily is amazing at doing role play and is a must call. Passionate and sexy, understanding and imaginative. 11/10

lifeboat

Lilly is willing to do whatever you want! She knows how to please! A must call!

MarkUK1979

Wow!!! Yet another amazing call with the lovely Lilly. She is incredible! Such an incredible roleplayer who really gets into the scene and delivers better than anyone :)

He he... thank you babe you know I am love being a naughty little girl for you! Nothing makes me wet like kinky roleplay does...
My Recent Posts
Check out my new audio! Daddy crawls into my bed where I deep throat your cock and swallow every drop!

I just can't keep my hands out of my panties today...

Am I the only one watching porn right now? I just love watching pussy getting pounded imagining it's me...

Oh god my little pink lacey panties are just soaked in my pussy juice! I just can't stop playing with my tight little pussy!
My Availability Schedule
Monday

02:00 AM - 01:45 PM CST

Tuesday

02:05 AM - 02:00 PM CST

Wednesday

01:55 AM - 02:00 PM CST

Thursday

01:55 AM - 02:00 PM CST

Friday

01:00 AM - 02:00 PM CST

Saturday

01:05 AM - 12:00 PM CST

Sunday

01:00 AM - 12:00 PM CST