Profile

#160805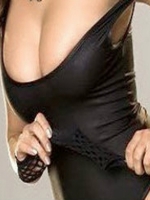 25
Dominant Girlfriend
Do you have this great need and desire to be humiliated, physically hurt, mentally controlled, completely degraded, used and abused, disciplined, trained? Do have the need to completely be taken over and destroyed by a intelligent, sadistic, beautiful dominant female. Your sexual short comings in dull, vanilla relationships? Or perhaps you desire to be with other men? Do you want to dominant woman's feet pr let her control your ass at the mercy of her whip? Here I am. . .
GenderFemale

OrientationStraight

LocationUnknown

EthnicityLatino

BodyCurvy

Eye ColorBrown

Hair ColorBrown

BustDD Cup Size
Spoken Languages: English

I am interested in: All Topics, Anal Sex, Anything goes, Mistress, Oral Sex

My Roles: Femdom, Girl Next Door, Romantic, Submissive, Virgin

My Secrets: Body Worship, Breast Play, Femdom, Humiliation, Submissive
My Scorecard
Average Call Rating:
4.96
out of 5
Answered Calls:
81%
Answered Messages:
64%
Favorited By:
49
Members
Personality Score:
9.25
out of 10
My Recent Reviews
Kinky123

Custom sessions she will take care of your every need she's amazing couldn't imagine her in real life must be a perfect treat

Thank you so much. You obey well.

pisslovingsissyboy

wow

Thank you

Cassidybrynn

Had to cut it short, but what a sexy voice. I could give her control of everything just to hear her purr in my ear.

Thank you 4 the 5 stars

bobbiecuckold

Thank you Mistress it was a pleasure serving you the lady of my dreams.

Thank you for the 5 stars
My Recent Posts
I am in bed waiting for you

I want you to call me now!
My Availability Schedule
I don't have a set schedule.
My Store
I am not currently selling any digital products.