Profile

#320471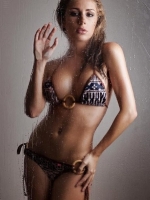 25
I won't forget you. . .
Are you in a loveless marriage and need a little spice in your life? Call me. . I will do everything your wife won't and more, you won't believe how hard I can make you cum over the phone ;) Just need someone to talk to? I am a great listener and won't complain. I love hearing about your day. Are you too shy to talk to women in person? I promise you'll feel comfortable talking with me :) Are you tired of always having to make all the decisions? Are you in control of everything in your life and just want to let loose? Lean back, call me and close your eyes. Let me do all the work and make all the decisions. Or maybe you'd like to get me on all fours, grab my hair, press my face into the bed and take total control? I love that as well. Or maybe you are just a kinky guy with fetishes and don't feel like you can share these with anyone. I am very open, adventurous and non judgmental. I'm into a lot of naughty, dirty, kinky things myself. Call me and we can explore together. I'm genuine and real. I don't put on an act to make you think I'm getting off when I'm not. I don't put on a fake voice to try and sound sexy. I love mutual masturbation, and I really do play. I love getting off with you and hearing you cum. Guided masturbation is another favorite of mine.
GenderFemale

OrientationBisexual

LocationUnknown

EthnicityCaucasian

BodyCurvy

Eye ColorGreen

Hair ColorBlonde

BustC Cup Size
Spoken Languages: English

I am interested in: All Topics, Anything goes, Dom/Sub, Instructional, Oral Sex

My Roles: Femdom, Kinky, Romantic, Slut, Submissive

My Secrets: Bondage, Fetish, Kink, Orgasm Denial/Control, Submissive
My Scorecard
Average Call Rating:
4.92
out of 5
Answered Calls:
89%
Answered Messages:
73%
Favorited By:
58
Members
Personality Score:
9.91
out of 10
Most Common Call Reasons:
No Data to Show at this time
A call with me is frequently described as:
Callers often describe me as:
My most mentioned special talent is:
My Recent Reviews
Urcumslutnow

Her feet pics are Amazing a must own if you love feet.

Thanks Hun, you're the best! xoxoxo

Urcumslutnow

WOW ...The tastiest feet I have seen.

Glad you like..now come worship them ;) xoxo

Robby

Great role player. Great voice. Truly amazing galleries. Can't wait to talk with Aurora again. Worth at least triple of what she charges.

Thank you hun! Had lots of fun with your roleplay, can't wait to do it again! xoxo

intosexywomen

Her rates might be cheap put she will make you feel like a million dollars

Awww, back at ya! <3
My Recent Posts
I'm back and ready for whatever you want to throw my way :)

Check out my new, sexy gallery ;)

Working on my blog...should be done soon :)

Who wants to come keep me warm? ;)
My Availability Schedule
I don't have a set schedule.