Profile

#143368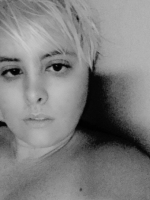 5
Let's Live Your Fantasy
Tell me your fantasy and I'll bring it to life. Do you want me to step on you? Humiliate and degrade you? Talk sweetly to you while I tease you? I can give you everything you desire and more
GenderFemale

OrientationBisexual

LocationGA, US

EthnicityCaucasian

BodyCurvy

Eye ColorBlue

Hair ColorBlonde

BustDD Cup Size
Spoken Languages: English

I am interested in: All Topics, Dom/Sub, Fantasy, Instructional, Role Play

My Roles: Executive, Femdom, Kinky, Neighbor, Teacher

My Secrets: Balloons, Cuckolds, Dildo Training, Foot Worship, Wrestling/Catfights
My Scorecard
Average Call Rating:
5.00
out of 5
Answered Calls:
83%
Answered Messages:
100%
Favorited By:
22
Members
Personality Score:
10.00
out of 10
My Recent Reviews
thatsthewayyoudoit

Amazing voice, fun and flirty.

librarianviking

incredible call! fantastic creativity, and a dirty mind brought my fantasy to life in vivid detail! must call!!
My Recent Posts
New audio posts going up this weekend! Send me a message with any audio recording requests you may have. Nothing is off limits
My Availability Schedule
I don't have a set schedule.