Profile

#964105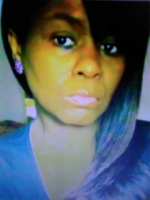 15
NaughtyAdvisor
Hi, Guys, This Is Your Naughty Advisor Where You Can Call In And Talk About Everything. Confessions, Secrets, Advice, Share Your Stories All Here. Feel Free To Call Naughty Advisor Now Or Later And Lets Blossom A FRIENDSHIP.
GenderShemale

OrientationStraight

LocationChicago, IL, US

EthnicityAfrican American

BodyCurvy

Eye ColorBrown

Hair ColorBlack

BustC Cup Size
Spoken Languages: English

I am interested in: 1-on-1 chat, Big Cock, Masturbation, Mistress, One Night stand

My Roles: Bottom, Dominant, Lady Boy, Schoolgirl, Transsexual

My Secrets: BDSM, Body Worship, Femdom, Financial Domination, Humiliation
My Scorecard
Average Call Rating:
4.00
out of 5
Answered Calls:
97%
Answered Messages:
89%
Favorited By:
8
Members
Personality Score:
6.88
out of 10
Most Common Call Reasons:
Quickie, Fantasy/Role Play & Advice
A call with me is frequently described as:
No Data to Show at this time
Callers often describe me as:
No Data to Show at this time
My most mentioned special talent is:
No Data to Show at this time
My Recent Reviews
ricky73

awesome!! If you don't cum with her... you wont cum with anybody

Sleepy33

Miss Paradise is hot. I'll call again.

jjt1975

Ms. Paradise def was not what I wanted she didn't even care about what I had to say I wasted my money on this call
My Recent Posts
Freaky Monday So let us Get Real Fucking Nasty Where Limitless NASTY Talk
My Availability Schedule
I don't have a set schedule.