Profile

#667772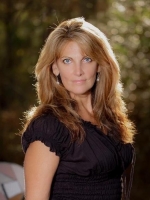 61
Sex Therapist
Hello there,
I'm a real therapist so you can come to me with your confessions or addictions.
I'm a great listener if you just need to talk.
lcome (Transgender, Crossdressers and
She Males) or anyone that want an
intelligent woman for a change. I'm here to give you an affordable outlet to share your story.
There might be a secret or a confession that
you want to share that you just need to get off your chest.
Whatever the case may be I'm here for you guys.
can't talk with
you have an addiction, we all do. Don't worry, I'm non judge mental with a
few fetishes of my own. Let's connect and get to know one another.
Take care, Nikki
Are you different? Do you need someone non judge mental, respectful and intelligent that understands your needs? Life can be complicated so if your in a vanilla marriage or your life is just not where you want it to be. Call me, I get it. Maybe your kink is somewhat on the taboo side or way too weird to share. Trust me, most people just won't understand how you feel. As a Therapist, I've been there. I'm a great listener so just tell me about the things you just can't with anyone else...Have no fear, Nikki is here. Who knows where this may lead, maybe a new discovery together. Look forward to it, Chat soon. Nikki
My Scorecard
Average Call Rating:
4.75
out of 5
Answered Calls:
85%
Answered Messages:
99%
Favorited By:
121
Members
Personality Score:
9.14
out of 10
My Recent Reviews
Bluebox

I had such a great time. Miss Nikki is a joy to speak with.

Bluebox

Such a pleasure to speak with..... I can't wait to call again

Vindicktater

Nikki is not 'scripted' like a most of the ladies on here. She listens. She understands and gives great advice with understanding. She makes you feel comfortable which makes everything else easy and more enjoyable.
My Recent Posts
I don't have any posts yet.
My Availability Schedule
I don't have a set schedule.