Profile

#633669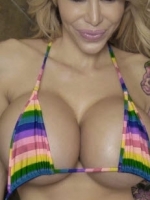 48
SeXt Me. . . SmS TeXting PiX. . . TOP RaTing
SEXTING, ALL, BDSM, Bondage, BEST, BIG Boobs, BIG Tits, BIG Breasts, Breast Worship, Busty, Bondage, Black Mail, Chat, CLEAVAGE, Cheat, Cheating, Control, Confessions, Confessional, Bitch Training, CALL ME IN THE CAR, Degrading, Dominatrix, Dominant, Dominance, Domina, Domineering, Dom/sub, Exhibitionist, Erotic, Exotic, SEX Games, Fetish, FEATURED, House Bitch Training, Hot, Key Holder, Kink, Leather, Latex, LOOSE A BET, Mistress, MMS Video Clips, MMS TEXT PICS, Mental Control, Masturbate, Military, Phone Chat, MMS TEXT PICS, Punish, Quickie, SmS Text Message, Obedience, PiX, SEXT ME. . . . Tease and Denial, TOP RATED, TOP DOMINATRIX, Text Message Pics, Pix, San Francisco Dominatrix, Sex Slavery, Sex Therapy, Sex Coaching, Sex Therapist, Sex Auctions, Sex Therapist For Submissive, Secrets, Secrets and Confessions, SUBmit, SUBmission, San Francisco, SUBmissive Training, Smart, S & M, Therapy, Video Clips in SMS Texting, SeXting, Voluptuous, Web Chat,
GenderFemale

OrientationStraight

LocationSan Francisco, CA, US

EthnicityCaucasian

BodyAthletic

Eye ColorBrown

Hair ColorBrown

BustDD Cup Size
Spoken Languages: English

I am interested in: 1-on-1 chat, BDSM, Lingerie, Making Adult Videos, Mistress

My Roles: Executive, Femdom, Spoiled Rich Girl, Teacher

My Secrets: Femdom, Financial Domination, Humiliation, Latex, Leather
My Scorecard
Average Call Rating:
3.96
out of 5
Answered Calls:
98%
Answered Messages:
92%
Favorited By:
111
Members
Personality Score:
7.05
out of 10
My Recent Reviews
incestmommiescock

WHAT A AWESOME EXPERIENCE.SHE IS SO HOT

Thank You! We Shall Continue Your Training On SMS TEXT MESSAGING....SEXTING...LOTS OF PIX....

Sparkman6655

Wow is she beautiful or what! And a demanding mistress too. Just like us sissy boys love. A great call..

Oh ...Thank You Kindly!....you were great fun! Looking forward to SMS TEXT MESSAGING...

Samedis

Rip off. Took my money without picking up

Contact Tech Assistance

sensualdom21

Not much substance and needs to be more innovative.

Another DRUNK...This time a DOMINANT DRUNK....I AM THE DOMINANT ONE HERE....
My Recent Posts
2018 Winter Solstice Celebrated

Celebrating the AUTUMNAL EQUINOX....

Summer Solstice...50th Anniversary of the Summer of Love 2017 Viva San Francisco!!
My Availability Schedule
Monday

12:00 AM - 12:00 PM PST

Tuesday

12:00 AM - 12:00 PM PST

Wednesday

12:00 AM - 12:00 PM PST

Thursday

12:00 AM - 12:00 PM PST

Friday

12:00 AM - 12:00 PM PST

Saturday

12:00 AM - 12:00 PM PST

Sunday

12:00 AM - 12:00 PM PST