Profile

#921203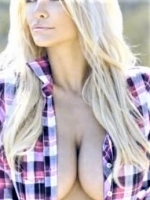 78
Phone*TeXt* 1 Way Cam Training***
DOMme BOSs *****

ALL**BDSM**

BecOme MOre SUbmissive***

BOndage * BIG BOObs ** BIG TiTs ** (o)(o) ** BIG Breasts** Breast WOrship ** BUsty ** BOndage **COnsensual Black Mail** Cheat ** COntrOl **COnfessiOns ** COW GIRL ** COmputer TUrn Ons ** COmputer LOVe **

Call Me In The Truck ***

DoUble DD Ranch ***

DaTa DOMinanT ** DegradatiOn ** DOMinatriX ** DOMinanT ** DOMinance ** DOMinA ** DOM/sUb ** EXhibitionist ** Fetish ism **FinDOM **

Give Up YoUrSelf ***

HOt ** Key HOlder ** KinK ** Leather ** LateX ** Mental COntrOl **

MidNight CoW Girl **

MILItary COrrectiOn ** PUnish ** Quickie **Obedience **

RENEGADE ***

SeXting ** Tease & Denial ** TOP RATED ** TECh DOMinatriX ** SeX Therapy ** SeX Therapist ** SeX COaching ** SKype Mistress **
S & M ** TeXting ** Urban COw Girl ** Web Chat, WyOming *****
My Scorecard
Average Call Rating:
3.68
out of 5
Answered Calls:
99%
Answered Messages:
93%
Favorited By:
174
Members
Personality Score:
6.83
out of 10
My Recent Reviews
Bull9041

SHE SUCKS DUDE! Waste of money!

This caller will NOT do what I told him to do..He doesn't have a clue what SUBMISSIVE MEANS!

Jeff100

Open new doors as a sub for me.

Thank You Ever So Kindly!!We Have More Discovery Adventure...Looking Forward To Hearing From You Again...

Mattow30

She she made me cum almost immediately but I'm a good sub who listens to his mistress.

That you are!...That was fun for me....!

TickleBoyLA

Experienced domme who is in command.

That was fun...let's have some more...THANK YOU!
My Recent Posts
Santa Fe Rodeo ... Santa Fe Opera

June 23rd - June 25th Pleasanton, California ALAMEDA COUNTRY FAIR EXTREME RODEO AND FIESTA DEL CHARRO
My Availability Schedule
Monday

12:00 AM - 12:00 PM PST

Tuesday

12:00 AM - 12:00 PM PST

Wednesday

12:00 AM - 12:00 PM PST

Thursday

12:00 AM - 12:00 PM PST

Friday

12:00 AM - 12:00 PM PST

Saturday

12:00 AM - 12:00 PM PST

Sunday

12:00 AM - 12:00 PM PST