Profile

#432552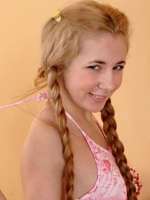 8
I have so many dirty little secrets
I love sharing confessions and taboo stories about all the naughty things I have done. It gets my tight little pussy wet just thinking about dirty things I've done. Very taboo. Very nasty and naughty. I love being a dirty girl.
GenderFemale

OrientationStraight

LocationUnknown

EthnicityCaucasian

BodySlender

Eye ColorBlue

Hair ColorBlonde

BustC Cup Size
My Scorecard
Average Call Rating:
4.63
out of 5
Answered Calls:
96%
Answered Messages:
98%
Favorited By:
33
Members
Personality Score:
8.80
out of 10
My Recent Reviews
cszcz

Beautiful sexy hot...she delivers...

banc1950

She's very thoughtful and caring roleplayer! the best here for sure

banc1950

She's the best hands down!

banc1950

Not sure why there is not much comments for Sarah! she's an artist when it comes to roleplay and fantasy! the best here hands down!
My Recent Posts
I don't have any posts yet.
My Availability Schedule
I don't have a set schedule.
My Store
I am not currently selling any digital products.