Profile

#395017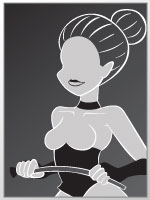 0
You are lower than the ground I walk on
You like to be played with. You enjoy extreme orgasm control. You want to be drained of your cum and funds. You hate your wife/girlfriend because she doesn't satisfy you and you want a way out. You want me to himewreck, get you addicted to being the naughty boy you crave to be for me. Submit to me now.
GenderFemale

OrientationBisexual

LocationIL, US

EthnicityMulti-ethnic

BodyCurvy

Eye ColorHazel

Hair ColorBrown

BustC Cup Size
Spoken Languages: English

I am interested in: 1-on-1 chat, Anal Sex, Prefer Older Men, Role Play, Same sex curious

My Roles: College Girl, Femdom, School girl, Slut, Teen (over 18)

My Secrets: BDSM, Feminization, Financial Domination, Humiliation, Orgasm Denial/Control
My Scorecard
Average Call Rating:
0.00
out of 5
Answered Calls:
100%
Answered Messages:
0%
Favorited By:
0
Members
Personality Score:
0
out of 10
Most Common Call Reasons:
No Data to Show at this time
A call with me is frequently described as:
No Data to Show at this time
Callers often describe me as:
No Data to Show at this time
My most mentioned special talent is:
No Data to Show at this time
My Recent Reviews
I don't have any reviews yet.
My Recent Posts
I don't have any posts yet.
My Availability Schedule
I don't have a set schedule.
My Store
I am not currently selling any digital products.