Profile

#477781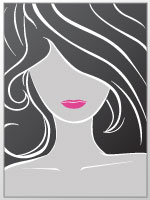 1
Let'g get it on!
A very young looking girl and a sweet lady
GenderFemale

OrientationStraight

LocationUnknown

EthnicityAsian

BodyCurvy

Eye ColorBrown

Hair ColorBrown

BustD Cup Size
Spoken Languages: English

I am interested in: 1-on-1 chat, All Topics, Anal Sex, Anything goes, Public Sex

My Roles: College Girl, Dancer/Stripper, Housewife, Model, Party Girl

My Secrets: Breast Play, Face Sitting/Smothering, Squirting, Submissive, Tickling
My Scorecard
Average Call Rating:
5.00
out of 5
Answered Calls:
53%
Answered Messages:
0%
Favorited By:
0
Members
Personality Score:
10.00
out of 10
Most Common Call Reasons:
No Data to Show at this time
A call with me is frequently described as:
Callers often describe me as:
My most mentioned special talent is:
My Recent Reviews
MaxKoba

Its like talking to a girl on the street... Very real and fresh but not for long!
My Recent Posts
I don't have any posts yet.
My Availability Schedule
I don't have a set schedule.
My Store
I am not currently selling any digital products.