Profile

#307040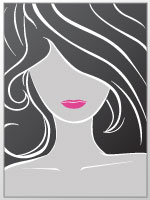 1
Are you looking for that girlfriend experince? I will be that just for you
Well hello there are you looking for that gf experience? Well i am the girl for you. . . We can go through the whole experince of have a relationship without the hassel. . So call me so we can get to know eachother baby. .
GenderFemale

OrientationStraight

LocationFL

EthnicityOther

BodyFew Extra Pounds

Eye ColorBrown

Hair ColorBrown

BustUnknown
Spoken Languages: English

My Perfect Match: Confident, Disease Free, Exciting, Humorous & Playful, Spontaneous

My Interests: Adventerous , Concerts, Fantasy & Fiction, Movies, Role Play

Relationship Types: Affair with Anyone, Anything Goes, Cyber Affair, Mistress
My Scorecard
Average Call Rating:
5.00
out of 5
Answered Calls:
100%
Answered Messages:
3%
Favorited By:
5
Members
Personality Score:
10.00
out of 10
Most Common Call Reasons:
No Data to Show at this time
A call with me is frequently described as:
No Data to Show at this time
Callers often describe me as:
No Data to Show at this time
My most mentioned special talent is:
No Data to Show at this time
My Recent Reviews
estival

go8d confersation, good participation.
My Recent Posts
I don't have any posts yet.
My Availability Schedule
I don't have a set schedule.
My Store
I am not currently selling any digital products.