Profile

#220500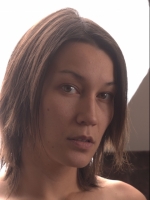 35
Masturbate with me
Do you love the sound of a woman cumming? Listen to the sound me playing with one (or more) of my toys. I love to hear a man stroke his rock hard cock as I work my vibrator in and out of my hot wet cunt. Call me to get off with me.
GenderFemale

OrientationStraight

LocationUnknown

EthnicityMulti-ethnic

BodySlender

Eye ColorHazel

Hair ColorBrown

BustB Cup Size
Spoken Languages: English

I am interested in: 1-on-1 chat, Friend with more possible, Oral Sex, Sex Toys

My Roles: Girl Next Door, Nurse, Secretary, Teacher

My Secrets: Shaving, Spanking, Squirting
My Scorecard
Average Call Rating:
4.77
out of 5
Answered Calls:
84%
Answered Messages:
87%
Favorited By:
53
Members
Personality Score:
9.05
out of 10
My Recent Reviews
Cuntfucker69

Lovely hot lady, nice and proper but dirty when it gets down to it

Max100

Very hot lady. Well worth a call.

Thank you ;)

Matt4755

Loooove this woman :)

I love starting my mornings off with you ;)

Gr8psy8r

Eve is great but the damn site cutting me off really pisses me off. You can count on it happening about 20 pct of the time.

:) thank you. Had fun playing with you. Sorry that you were cut off :(
My Recent Posts
I'm drawing a nice hot bubble bath to relieve this sore cum soaked cunt. Oh how I love a good pounding.
My Availability Schedule
I don't have a set schedule.
My Store
I am not currently selling any digital products.