Profile

#118416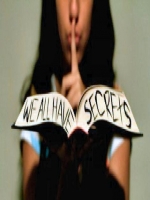 66
share your kinky fantasies and confess your darkest desires
cheaters, ass worshipers, cuckolds, sissies, cock suckers, panty sniffing, cum eating, sex addicts, chronic masturbators, small penis, or other perverse fetishes. . . call now to confess
GenderFemale

OrientationStraight

LocationUnknown

EthnicityCaucasian

BodyVoluptuous

Eye ColorBlue

Hair ColorBrown

BustD Cup Size
Spoken Languages: English

I am interested in: All Topics, Anything goes, Discreet/Closeted, Secrets and Confessions, Softcore Chat

My Roles: Femdom, Kinky, Masseuse, Nurse, Secretary

My Secrets: Cuckold, Feminization, Financial Domination, Humiliation, Spanking
My Scorecard
Average Call Rating:
4.95
out of 5
Answered Calls:
100%
Answered Messages:
27%
Favorited By:
81
Members
Personality Score:
9.81
out of 10
My Recent Reviews
Loserpdrinker

tHANK YOU FOR A GREAT CALL

decoyface

Absolutely incredible...my confessions seemed to turn her on, and she helped me stroke out a massive load of cum. Sexy voice. Knew just how to talk to me. Will be calling her back again soon :)

yankcums

I'm not sure I really ever noticed her profile before today but I'm damn glad I did. What a Hotty! 1st. Her voice is so sexy. Soft but Sexy. 2nd. She was prepared. She picked me up in a matter of Seconds. 3rd she Just knows how people. Especially the type of individual I am. It was fun and Nasty

Cassidybrynn

Fantastic, I had a great time, I am hooked. I am going to debase myself further for her!
My Recent Posts
I don't have any posts yet.
My Availability Schedule
I don't have a set schedule.
My Store
I am not currently selling any digital products.