Profile

#921771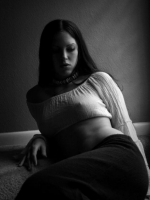 13
just looking for a friend to share this mad world?
If you need a nice listening voice or just a shoulder to confess your secrets too. . im here for you :) IM Older around 50 raised my kids and im a gmom :) im a peaceful loving soul looking for simular :)
GenderFemale

OrientationStraight

LocationMA, US

EthnicityMulti-ethnic

BodyBBW

Eye ColorGreen

Hair ColorGray

BustC Cup Size
Spoken Languages: English, Spanish

I am interested in: Addictions, Dating Advice, Relationships, Spirituality & Meditation, Technology

My Roles: Cougar, Girl Next Door, Housewife, School girl, Teacher

My Secrets: Bi-curious, Body Worship, Extreme Penetration, Hairy, Watersports
My Scorecard
Average Call Rating:
4.77
out of 5
Answered Calls:
99%
Answered Messages:
96%
Favorited By:
78
Members
Personality Score:
9.50
out of 10
Most Common Call Reasons:
Flirting, Fantasy/Role Play & Advice
A call with me is frequently described as:
Callers often describe me as:
My most mentioned special talent is:
No Data to Show at this time
My Recent Reviews
veryJay

Great, wonderful call! Perfect voice, you won't regret speaking with her!!
My Recent Posts
I don't have any posts yet.
My Availability Schedule
Monday

07:50 AM - 12:10 AM EST

Tuesday

06:20 AM - 01:10 AM EST

Wednesday

09:15 AM - 01:10 AM EST

Thursday

09:25 AM - 11:40 PM EST

Friday

09:20 AM - 11:35 PM EST

Saturday

09:35 AM - 01:55 AM EST

Sunday

Unavailable
My Store