Profile

#310288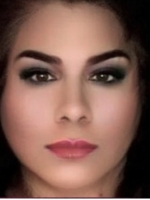 13
No One Else There For You, I am Right Here
Just need that special someone to listen to all your hopes and fears. Just someone to lean on when no one else has the time for you. They just would not understand what you are going through or maybe tired of hearing you talk about the same thing. That is what I am here for tell me everything get it all out. You will feel so much better after I listen and understand what you are going through. *Please know I do skype with the full intention of having adult communication between us, I am a lady and will not strip naked and shove things inside me. if I am turned on I may go topless and crease my breasts if I chose maybe more if I desire. Expecting something else I am not the woman you seek.
GenderFemale

OrientationBisexual

LocationUnknown

EthnicityLatino

BodyCurvy

Eye ColorBrown

Hair ColorBrown

BustDD Cup Size
Spoken Languages: English

I am interested in: Dating Advice, Depression, Family Problems, Motivation Help, Relationships

My Roles: All American Girl, Cougar, Neighbor, Romantic, Secretary

My Secrets: BDSM, Bondage, Discipline, Femdom, Submissive
My Scorecard
Average Call Rating:
4.85
out of 5
Answered Calls:
90%
Answered Messages:
77%
Favorited By:
60
Members
Personality Score:
9.12
out of 10
Most Common Call Reasons:
Someone to talk to & Fantasy/Role Play
A call with me is frequently described as:
No Data to Show at this time
Callers often describe me as:
No Data to Show at this time
My most mentioned special talent is:
No Data to Show at this time
My Recent Reviews
Sparkman6655

Great call. Called for companionship and she totally blew me away...

Lee28

The best of the best. Thank you (A little bit hard to hear)

Aww you were the best too. sorry you couldn't hear me. Next time I will be loud ; )

Lee28

perfect

Thank you/ You were just as perfect

oldguy

very nice call, i will be calling her again

Thank you I enjoyed you as well
My Recent Posts
I am to listen if anyone needs to get something off their minds. I am an excellent listener. Never judge

What is on your mind? I am here ready to listen.
My Availability Schedule
Monday

07:00 PM - 11:55 PM CST

Tuesday

07:00 PM - 11:55 PM CST

Wednesday

07:00 PM - 11:55 PM CST

Thursday

07:00 PM - 11:55 PM CST

Friday

07:00 PM - 11:55 PM CST

Saturday

12:00 AM - 11:55 PM CST

Sunday

12:00 AM - 11:55 PM CST