Profile

#927791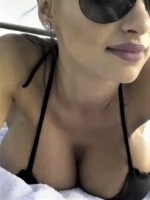 50
SeXting. . . Message / PiX
DATA DOMINATRIX, SeXtMeNow, ALL, BDSM, Bondage, BEST, BIG Boobs, BIG Tits, BIG Breasts, Breast Worship, Busty, Bondage, SeXy Black Mail, Chat, CLEAVAGE, Cheat, Cheating, Computer Loving, Control, Confessions, Confessional, BITCH TRAINING, CALL ME IN THE CAR, DATA DOMINANCE, Decolletage, Decolletes, Degrading, Data DOMinatrix, DOMinant, DOMinance, DOMina, DOMineering, DOM/sub, Exhibitionist, Erotic, Exotic, FinDOM, Fetish, FEATURED, Game Assignments, House Bitch Training, Hot, Key Holder, Kink, Leather, Latex, LAS VEGAS DOMinatriX, LAS VEGAS DOMinatriX, Life Style DOMinatriX Bitch, Mistress, MMS Video Clips, Mental Control, Masturbate, Military, Plunging Neckline, Phone Chat, MMS TEXT PICS, Punish, Quickie, SmS Text Message, Obedience, SEXTING, Tease and Denial, TOP RATED, TOP DOMINATRIX, TASK ASSIGNMENTS, TECH DOMINATRIX, TeXt Message Pics, PiX, San Francisco DOMinatriX, SeX Slavery, SeX Auctions, SeX Therapy, SeX Therapist, SeX Games, SeX Consultations, Secrets, SUBmit, SUBmission, San Francisco, SUBmissive Training, TEXT DOMINATRIX, Smart, S & M, TeXting, Video Clips in SeXing, Virtual DOMinance, Virtual Submission, Voluptuous, Web Chat,
GenderFemale

OrientationStraight

LocationLas Vegas, NV, US

EthnicityCaucasian

BodyVoluptuous

Eye ColorBrown

Hair ColorBlack

BustF Cup Size
Spoken Languages: English

I am interested in: 1-on-1 chat, Alternative lifestyles, BDSM, Making Adult Videos, Mistress

My Roles: Executive, Femdom

My Secrets: Femdom, Financial Domination, Humiliation, Leather, Spanking
My Scorecard
Average Call Rating:
4.00
out of 5
Answered Calls:
100%
Answered Messages:
97%
Favorited By:
136
Members
Personality Score:
7.36
out of 10
My Recent Reviews
WantedADiffName

Not a particularly nice voice

YOU MAY CONTACT ME ON SMS TEXT MESSAGING...SEXXTING...PIXXX

SEXISFUN

QORST TALKER EVER!!!!

You May Join Me On SMS TEXT MESSAGING...SEXTING.....

bobbiecuckold

We just did not hit it off togeather.

You are NOT SUBMISSIVE...and I have viewed that you give this kind of listing to many Talkers...

Guyamo

sis a solid performer

Thank You!
My Recent Posts
Enjoying The Days of AUTUMN
My Availability Schedule
Monday

12:00 AM - 12:00 PM PST

Tuesday

12:00 AM - 12:00 PM PST

Wednesday

12:00 AM - 12:00 PM PST

Thursday

12:00 AM - 12:00 PM PST

Friday

12:00 AM - 12:00 PM PST

Saturday

12:00 AM - 12:00 PM PST

Sunday

12:00 AM - 12:00 PM PST
My Store
I am not currently selling any digital products.