Profile

#737642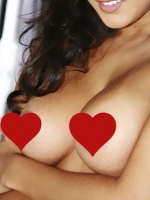 6
Dirty Homewrecking Whore
I absolutely love married men. I love to play with other women's men. Fulfill his every sexual need that his wife can not or will not do. Then once I have completely satisfied him. I send him home to his boring, unimaginative, unfulfilling life with his demanding overbearing wife and their spoiled unappreciative children. The whole time he can not wait until he comes to find me again and do all amazing sensual, sexual erotic things I did before.
GenderFemale

OrientationBisexual

LocationUnknown

EthnicityLatino

BodyCurvy

Eye ColorBrown

Hair ColorBrown

BustD Cup Size
Spoken Languages: English

I am interested in: All Topics, Anal Sex, Mistress, Role Play

My Roles: Executive, Neighbor, Secretary, Submissive, Teacher

My Secrets: Body Worship, Breast Punishment, Foot Worship, Kink, Spanking
My Scorecard
Average Call Rating:
4.33
out of 5
Answered Calls:
75%
Answered Messages:
77%
Favorited By:
38
Members
Personality Score:
7.75
out of 10
Most Common Call Reasons:
No Data to Show at this time
A call with me is frequently described as:
Callers often describe me as:
My most mentioned special talent is:
My Recent Reviews
CDJ2391

Will call her again real soon

run4fun1989

Did not answer, just sit there

I don't think this call went through. Try me again, wont be disappointed. See my other ratings. I am hot!

william2

Dianna is a wonderful person I hope we get to know each other better in the future very beautiful voice

You were wonderful too, lets get to know each other even better.

william2

Dianna has a wonderful voice and seems very nice and polite

It was wonderful
My Recent Posts
Added a few audio stories of a "friend" and I watching porn and well give a listen.

We are all the married men... Spring Break? Need a break from the family come find me?

I am waiting to hear from all the bored married men that have been waiting for someone to awaken their sexual beast.
My Availability Schedule
Monday

12:00 AM - 12:00 PM CST

Tuesday

12:00 AM - 12:00 PM CST

Wednesday

12:00 AM - 12:00 PM CST

Thursday

12:00 AM - 12:00 PM CST

Friday

12:00 AM - 12:00 PM CST

Saturday

12:00 AM - 12:00 PM CST

Sunday

12:00 AM - 12:00 PM CST