Profile

#836266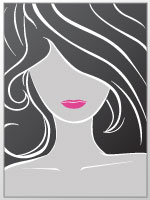 8
Daddy's girl
Hi daddy !! Cum get your dirty little secret!
GenderFemale

OrientationStraight

LocationUnknown

EthnicityCaucasian

BodyPetite

Eye ColorBlue

Hair ColorBlonde

BustC Cup Size
I am interested in: All Topics, Anything goes, Fantasies, Mistress, Panties

My Roles: Babysitter, College Girl, Girl Next Door, School girl, Submissive

My Secrets: Breast Play, Extreme Penetration, Financial Domination, Spanking, Submissive
My Scorecard
Average Call Rating:
4.63
out of 5
Answered Calls:
89%
Answered Messages:
79%
Favorited By:
34
Members
Personality Score:
9.17
out of 10
Most Common Call Reasons:
No Data to Show at this time
A call with me is frequently described as:
Callers often describe me as:
My most mentioned special talent is:
No Data to Show at this time
My Recent Reviews
juergen

A great call, absolutely a favorite.

Daddy4LilGirl

Chloe was exceptional today.
My Recent Posts
I don't have any posts yet.
My Availability Schedule
I don't have a set schedule.
My Store
I am not currently selling any digital products.