Profile

#515291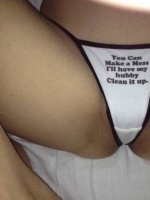 45
I can't get enough and neither will you.
You're getting hard watching as I put on my tight red dress. You know I am going out to pick up men. To fuck strange men. You can't help it. It excites you so much. Your cock is rock hard. You want to know what he does to me. Where he touches me. Does he cum in me? You want me to come home smelling like sex then crawl in to bed next to you. You want to taste me. You need to taste me. You want so much more and so do I. You know I will never get enough of them and you will never get enough of me.
GenderFemale

OrientationStraight

LocationUnknown

EthnicityCaucasian

BodyCurvy

Eye ColorBrown

Hair ColorBrown

BustD Cup Size
I am interested in: Bareback Sex, Big Cocks, Discreet/Closeted, Gangbangs, Secrets and Confessions

My Roles: Bimbo, Girl Next Door, Kinky, Party Girl, Slut

My Secrets: Cuckold, Cum Swapping, Financial Domination, Hairy, Orgasm Denial/Control
My Scorecard
Average Call Rating:
4.69
out of 5
Answered Calls:
100%
Answered Messages:
21%
Favorited By:
77
Members
Personality Score:
9.22
out of 10
My Recent Reviews
dmillerfe1

She's so hot, awesome role-play

SteveBrooklyn

OMG! This girl is great role play and fantasy erotica!!

SteveBrooklyn

No laughing matter, this girl will make you cum multiple times! An evil angel of sex!
My Recent Posts
I don't have any posts yet.
My Availability Schedule
I don't have a set schedule.
My Store
I am not currently selling any digital products.