Profile

#598337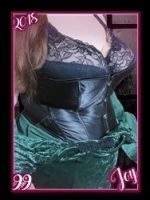 339
cum to Joy
Hey there, I'm Joy a very submissive 21yr old virgin who Loves to please & have fun. Most calls are welcome. But... Please NO young-play talk/rp(keep it 18+) or silent calls & please be-aware I never open message.If my no-go's are fine __ ... Hope you call to experience Joy :D hehe ----- ______Side Note #1 - I don't pull off bratty so while this term is in most described currently, to me its and out of character description. it's a very rare asked thing of me so it's a shock to see it. ____Side Note # 2: Hang-ups, I have experienced this often but it seems some have though the same of me.So far I have only done so to avoid the person being charged when I don't or can no longer hear them. Otherwise I always let who I'm speaking with Decide when our call end. If I ever have a valid reason I will let you know prior to disconnecting.
My Scorecard
Average Call Rating:
4.81
out of 5
Answered Calls:
99%
Answered Messages:
57%
Favorited By:
235
Members
Personality Score:
9.17
out of 10
My Recent Reviews
My Recent Posts
I don't have any posts yet.
My Availability Schedule
I don't have a set schedule.
My Store
I am not currently selling any digital products.