Profile

#598337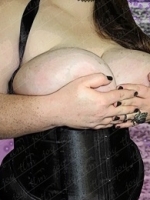 314
Joy is Here Profile #2078556 - . 57 per min
Hey there, I'm Joy a very submissive 21yr old virgin who Loves to please & have fun. Most calls are welcome. But. . . Please NO young-play talk/rp(keep it 18+) or silent calls & please be-aware I never open message. If my no-go's are fine __ . . . Hope you call to experience Joy :D hehe ----- Joy is Here #2078556 (. 57 per min) ______Side Note #1 - I don't pull off bratty so while this term is in most described currently, to me its and out of character description. it's a very rare asked thing of me so it's a shock to see it. ____Side Note # 2: Hang-ups, I have experienced this often but it seems some have though the same of me. So far I have only done so to avoid the person being charged when I don't or can no longer hear them. Otherwise I always let who I'm speaking with Decide when our call end. If I ever have a valid reason I will let you know prior to disconnecting.
GenderFemale

OrientationStraight

LocationUnknown

EthnicityCaucasian

BodyBBW

Eye ColorGreen

Hair ColorRed

BustG Cup Size
Spoken Languages: English

I am interested in: 1-on-1 chat, Anal Sex, Fantasies, Just Friends, Oral Sex

My Roles: Girl Next Door, Submissive, Virgin

My Secrets: Bi-curious, Breast Play, Cuckold, Spanking, Submissive
My Scorecard
Average Call Rating:
4.80
out of 5
Answered Calls:
99%
Answered Messages:
62%
Favorited By:
211
Members
Personality Score:
9.14
out of 10
My Recent Reviews
bigdawg

spent an hour with joy and it was simple amazing. she could have made me cum in the first minute but wouldnt let me till she wanted me to. amazing

JoeW215

Omg joy made me cumshot!!! Her voice is so sexy and she is so playful like I like it. Thanks joy ms Juggs

booom32

very hot and sexy, the best call ever i will call again for sure
My Recent Posts
I don't have any posts yet.
My Availability Schedule
I don't have a set schedule.
My Store
I am not currently selling any digital products.