Profile

#544993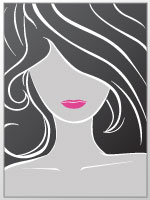 0
Want a forbidden affair?
I love seducing married men, my favorite part is when they tell me how much better than their wives I am. That really makes me wet. Wanna hear some of my experiences? Perhaps you just want to text or tell me your own. Either way cum and try me... I'll be waiting...
GenderFemale

OrientationStraight

Location.., US

EthnicityCaucasian

BodySlender

Eye ColorBlue

Hair ColorBlonde

BustUnknown
My Perfect Match: Aggressive /Take Charge Type, Confident, Discreet & Private, Exciting, Humorous & Playful

My Interests: Bubble Baths, Concerts, Country Music, Extended Foreplay / Teasing, Hardcore Adventures

Relationship Types: Affair with Married, Cyber Affair, Discreet Encounters, Long Term Relationship
My Scorecard
Average Call Rating:
0.00
out of 5
Answered Calls:
87%
Answered Messages:
87%
Favorited By:
6
Members
Personality Score:
0
out of 10
Most Common Call Reasons:
No Data to Show at this time
A call with me is frequently described as:
No Data to Show at this time
Callers often describe me as:
No Data to Show at this time
My most mentioned special talent is:
No Data to Show at this time
My Recent Reviews
I don't have any reviews yet.
My Recent Posts
I'm dying to have my pussy filled with some cum tonight.
My Availability Schedule
I don't have a set schedule.
My Store
I am not currently selling any digital products.