Profile

#215931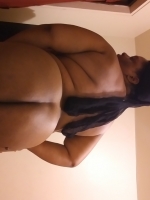 6
Let's fuck and drain a big cum mass out of your fat white cock
Do you want this big ass to sit on your face and eat it out?
GenderFemale

OrientationStraight

LocationPA, US

EthnicityAfrican American

BodyBBW

Eye ColorBrown

Hair ColorBlack

BustE Cup Size
I am interested in: Anal Sex, BDSM, Gangbangs, Orgy, Watching Adult Videos

My Roles: Bimbo, Dancer/Stripper, Kinky, Submissive, Teacher

My Secrets: Body Worship, Cuckold, Cum Swapping, Dildo Play, Enemas
My Scorecard
Average Call Rating:
4.33
out of 5
Answered Calls:
73%
Answered Messages:
98%
Favorited By:
24
Members
Personality Score:
7.00
out of 10
Most Common Call Reasons:
A call with me is frequently described as:
Callers often describe me as:
My most mentioned special talent is:
My Recent Reviews
SouthBull

She is the best I've had her. Period. Came so hard. She drained me completely.

Bobby4ssbbw

She hung up 6 minutes before the call was supposed to end. Dont use her.
My Recent Posts
I don't have any posts yet.
My Availability Schedule
Monday

12:00 AM - 12:00 PM (Unknown Time Zone)

Tuesday

12:00 AM - 12:00 PM (Unknown Time Zone)

Wednesday

12:00 AM - 12:00 PM (Unknown Time Zone)

Thursday

12:00 AM - 12:00 PM (Unknown Time Zone)

Friday

12:00 AM - 12:00 PM (Unknown Time Zone)

Saturday

12:00 AM - 12:00 PM (Unknown Time Zone)

Sunday

12:00 AM - 12:00 PM (Unknown Time Zone)