Profile

#1283338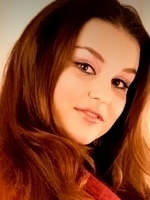 3
Sexy BBW For Your Pleasure
Hi guys I'm Kelly and I am here for all your dirty desires! I love sex. . . and talking about sex! Are you ready to go on a naughty adventure with me? We can go anywhere you'd like, I am an anything goes type of girl-the naughtier the better!
GenderFemale

OrientationStraight

LocationGA, US

EthnicityCaucasian

BodyBBW

Eye ColorUnknown

Hair ColorUnknown

BustD Cup Size
Spoken Languages: English

I am interested in: 1-on-1 chat, All Topics, Secrets and Confessions, Softcore Chat

My Roles: Bimbo, College Girl, Femdom, Kinky, Submissive

My Secrets: Cuckold, Cum Swapping, Humiliation
My Scorecard
Average Call Rating:
4.33
out of 5
Answered Calls:
63%
Answered Messages:
89%
Favorited By:
8
Members
Personality Score:
9.33
out of 10
My Recent Reviews
proudslut

Kelly's smile may be tempting, but use caution. Her pleasures can change every 5 minutes.

Mmmmm....I can't wait to play again...
My Recent Posts
Taking a quick break boys...but will be back at 12pm(est)
My Availability Schedule
Monday

07:00 AM - 11:00 PM EST

Tuesday

07:00 AM - 11:00 PM EST

Wednesday

07:00 AM - 11:00 PM EST

Thursday

07:00 AM - 11:00 PM EST

Friday

07:00 AM - 11:00 PM EST

Saturday

07:00 AM - 11:00 PM EST

Sunday

Unavailable
My Store